Best Farms for Summer Fruit Picking With The Fam
Summer days bring the fruit craze.
HER, REALTORS:
Grove City
Office
4.6
11
Google reviews
4183 Parkway Centre Drive Grove City, Ohio 43123
(614) 875-7400
Homes for sale in 
Grove City
What's a Rich Text element?
FGHFG
DDFGHDFGH
The rich text element allows you to create and format headings, paragraphs, blockquotes, images, and video all in one place instead of having to add and format them individually. Just double-click and easily create content.
Static and dynamic content editing
A rich text element can be used with static or dynamic content. For static content, just drop it into any page and begin editing. For dynamic content, add a rich text field to any collection and then connect a rich text element to that field in the settings panel. Voila!
How to customize formatting for each rich text
Headings, paragraphs, blockquotes, figures, images, and figure captions can all be styled after a class is added to the rich text element using the "When inside of" nested selector system.
Summer pretty much begins the most active fruit-picking season, which means that now is the time to get out and find the freshest, sweetest fruit on the market. As for your options, u-pick offers a fun activity along with sweet results for your hard-earned work. There's something reassuring about plucking the fruit with your own hands, but do you know what makes u-pick even better? A budding family tradition or something to try with your friends, u-pick has the potential to warm hearts as well as fill stomachs.
If you live in central Ohio or are planning to move to or visit central Ohio, this article is for you. These farms may offer u-pick for more than one item, but we've split this list into the "best of each" category.
U-pick Strawberries
Season: Late May-Late June
Circle S Farms
Address: 9015 London Groveport Rd. Grove City, OH 43123
Strawberries are Circle S Farms' summer pride, but they also feature a "dessert of the season." With strawberry season comes strawberry shortcakes, which are made to order with your choice of pound cake or biscuit shortcake. On group tours, you could get one of these delicious shortcakes free with a creamy whip topping. Circle S Farms sells other bakery specialties as well as other seasonal produce.
Doran's Farm Market
Address: 5462 Babbitt Rd., New Albany, OH 43054
In its community, Doran's Farm Market is well-known as a family fun destination as well as a friendly neighborhood market. Their strawberries and pumpkins steal the show, but they also have a selection of in-season vegetables and homemade baked goods. That said, strawberry picking and pumpkin patch visits are highly encouraged. Doran's posts updates on their website homepage, so check it out for new information or call to find out what's in the season.
Granny B. Farms
Address: 7201 Tucker Rd, Centerburg, OH 43011
Granny B Farms is an organic fruits and vegetables farm, which is a rare distinction for even the most popular family-owned farms. Visitors especially praise Granny B's berries and asparagus. Their strawberries are the talk of the town! The website is a bit outdated, so they use their Facebook page for most of their updates—and for cute animal photos.
Mitchell's Berries LLC
Address: 9331 Mitchell Dewitt Rd. Plain City, OH
Mitchell's Berries invites us to "Come taste the difference!" in reference to their produce, particularly their u-pick strawberries and raspberries. It may seem a bit weird, but their fruit is grown inside plastic and landscaping fabric to help with weed control and protect the sweet fruit we want to eat. As a community-gathering place, Mitchell's hosts food-related events such as tea parties and wine-tasting.
Hann Farms
Address: 4600 Lockbourne Rd, Columbus, OH 43207
Hann Farms is known for its high-quality standards to give customers the best. They harvest their fruit daily and put only the freshest available produce out for customers. The farm also sells jams, pies and seasonal foods. Sure, their strawberries are well-known, but so is their strawberry jam! Bookmark their homepage for updates.
Yutzy's Farm Market
Address: 6010 Converse Huff Rd, Plain City, OH
Emphasis on the market of Yutzy's Farm Market. Yutzy's has dedicated over 35 years to offering customers a reliable place to buy locally grown produce and home-grown items. They specialize in u-pick strawberries and sweet corn, thus the positive picking experiences and summertime hype. In an effort to provide for the community, Yutzy's has also added a new building to their original storefront where they sell deli meats, cheeses, and bulk foods. In everything they do, Yutzy's strives to bring cost-effective food to your table.
U-pick Raspberries
Season: Early July - Late September
The Maize at Little Darby Creek
Address: 8657 Axe Handle Rd., Milford Center, OH
The MAiZE really does have its own mazes, but only during the fall. They boast a new design every year, sealing it as a popular family tradition along with pumpkin patches and hayrides. In the summertime, they're more of a ripe raspberry patch attraction. Not only do they allow you to pick your own berries, but they also offer families information on how berries improve your health with antioxidants. In addition to their produce, the MAiZE offers activities such as maze games and laser tag. Hold on, animal lovers—there's a petting zoo too!
Folck Family Farm
Address: 6843 State Route 54, Mechanicsburg, OH
Strawberries are listed as Folck Family Farm's specialty, but their raspberries are especially special because of the varieties that last all summer long. With these varieties, you can enjoy a conga line of different kinds of ripe red raspberries as long as October. Folck also raises their own pork, which means humane treatment and a natural diet for the pigs...at least, until it's time for us to eat them.
Champaign Berry Farm
Address: 5676 E St. Rt 29, Urbana, OH
Like the name might suggest, Champaign Berry Farm specializes in berries—specifically black and red raspberries. Just in case you didn't know, there is a difference between black raspberries and blackberries! Owned by the Pullins family, the farm started in 1995 and has now expanded to 30 acres.
Rusty Plow Farm
Address: 12140 US Highway 36, Marysville, OH
When raspberry u-pick season starts, Rusty Plow Farm pounces. Normally a flexible hour farm, regular hours start during raspberry season—likely because of the burst of business that requires all hands on deck. This young family-owned farm has been attracting more and more visitors since 2010. If you're curious to learn more, they even have a blog!
U-pick Blackberries
Season: Early July - Early August
Laurel Springs Farm
Address: 17100 Sam Car Rod, Laurelville, OH
Blackberries are one of Laurel Springs Farm's best u-pick options right next to their other seasonal berries. In addition to their fresh produce, Laurel Farms also raises their own livestock to sell as meat. Their Cabin on the Hill is a rustic getaway for visitors who want to interact with nature but still live in luxury. With Laurel Springs' location in the Hocking Hills, the natural landscape is hard to miss!
Olivesburg Berry Patch
Address: 1820 Adams Rd, Mansfield, OH
Last year's blackberries were rumored to be especially plump and tasty, and this year's are following suit! With their reputation for deliciously ripe blackberries, you can expect juicy flavor with each bite. Oliversburg Berry Patch also grows strawberries, raspberries, and blueberries, all of which they list online; they let you pick your own, but also offer pre-picked berries. Fun fact: they also sell berry plants, in case you want to try growing your own.
U-pick Cherries
Season: Early June - Late July
Carobeth Berry Farm
Address: 35100 Township Road 68, Frazeysburg, OH
As a specialty berry patch, Carobeth Berry Farm is a seasonal farm with a focus on raspberries, blackberries and blueberries. But, they also have cherries—the sweet kind. People don't talk about them that much because they're a new addition, but don't let that keep you from not looking into it. If you're interested in cherries, be sure to call ahead!
Apple Hill Orchards
Address: 1175 Lexington-Ontario Road, Mansfield, OH
Yes, Apple Hill Orchards, but the name doesn't distract from their juicy summertime peaches and cherries. Michigan may steal the title with tart cherry pie, but Apple Hill lets you pick your own and sells tart cherries. Their peach varieties aren't too far behind their apples; both are especially popular u-pick opportunities. If you like their summer fruit, just wait until the fall when their apples—the main crop—come around! Apple Hill is especially proud of its apple cider and cider donuts, so it's an apple lover and sweet tooth destination as well.
U-pick Peaches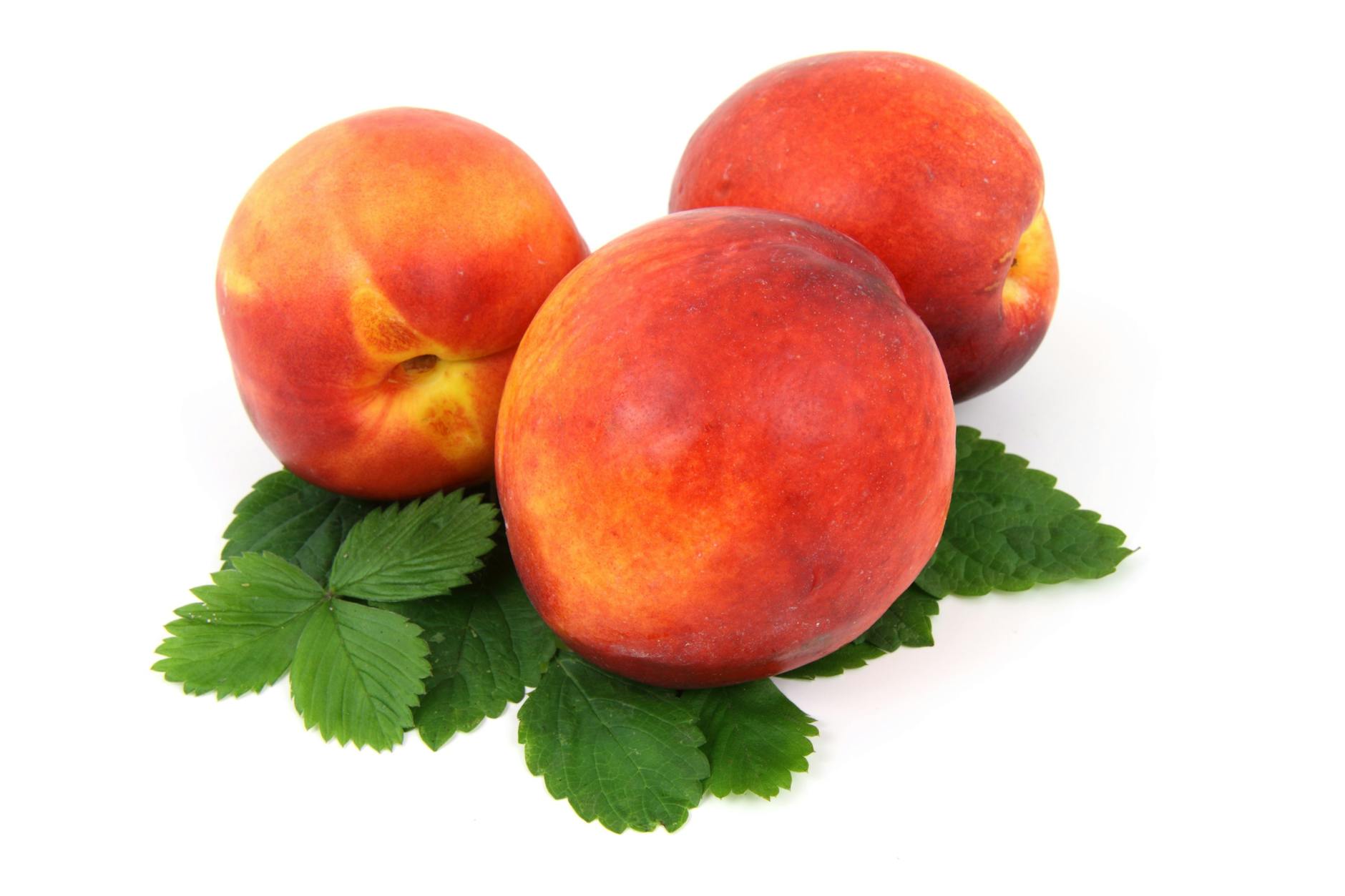 Season: Early July - Mid-August
Lynd's Blue Frog Farm
Address: 5499 Sportsmanclub Rd., Johnstown, OH
Originally an apple-only farm, Lynd's Blue Frog Farm has expanded to include acres of peach trees and berry patches. Peaches are only second to their plethora of apple trees. Though the farm still focuses on apples, Lynd's has successfully grown and produced a stellar variety of fruits, vegetables, and homemade goods to ensure their customers the freshest products. Lynd's has multiple u-pick fruit options such as peach, cherry, blackberry and raspberry picking.
Legend Hills Orchard
Address: 11335 Reynolds Rd, Utica, OH
Legend Hills Orchard is a year-round business that functions both as an orchard and country store.
Approximately 90% of all fruits and vegetables raised are sold through the Legend Hills Orchard Farm Market near Utica in Licking County Ohio. Apples, peaches, and strawberries are sold ready-picked or pick-your-own and asparagus is sold ready-cut or cut-your-own. Pine trees are sold ready-cut, ready-dug, cut-your-own or dig-your-own for Christmas or landscaping needs. Legend Hills also presses and markets its own fresh apple cider and is an outlet for garden produce from neighboring farms in harvest season.
Branstool Orchards
Address: 5895 Johnstown Utica Rd, Utica, OH
A known peach paradise, Branstool Orchards is known for delivering delicious peaches to its customers each summer as well as crisp, flavorful apples and pears. As part of their seasonal harvest tradition, Branstool Orchard visits farmers markets located in Clintonville, Granville, New Albany, Westerville and Worthington. If picking your own gets you hooked, they even offer CSA (Community Supported Agriculture) subscriptions so that you could sample more of their peach varieties.
Keep in mind that the listed seasons are approximates!
Depending on what varieties of the same fruit the farm grows and other deciding factors, these fruit seasons could start earlier or end later than their approximate dates. Call ahead to make sure that you know the prices of fruit per pound, picking dates, and other rules so that your experience is the smoothest it can be for both you and the farm workers. Happy picking!
August 10, 2018
For questions, partnerships, or to be featured on this blog,
click here
.
...